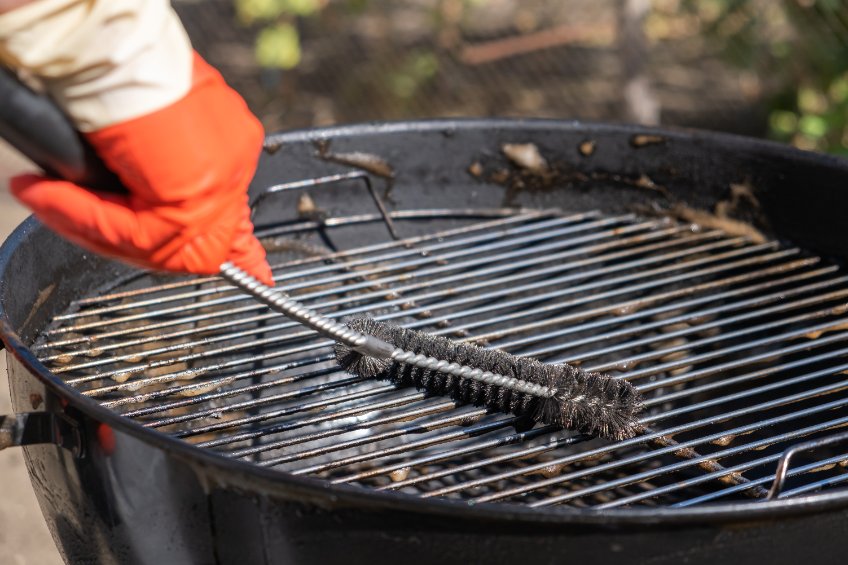 Keeping your grill clean keeps it in good condition and free of contaminants.
If you cook a lot during the grilling season, then you'll be spending some time using a grill brush and scraper.
The purpose of a grill brush is to dislodge hard food particles and carbon.
A brush is effective and efficient, but is this a safe way to clean your grill?
Are grill brushes dangerous?
Are all the options the same?
Here are the most important things you need to know about cleaning your grill with a brush.




Not all Grill Brushes are Equal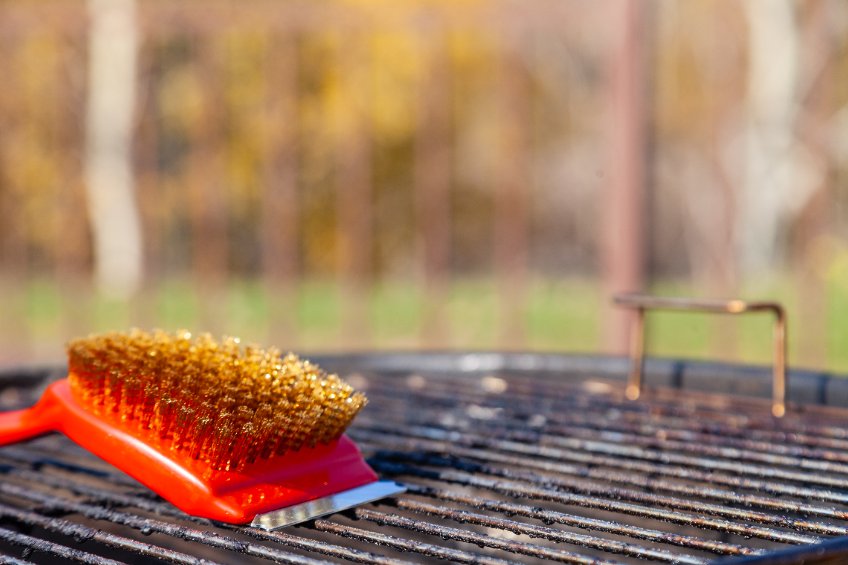 A grill brush is only dangerous if you're using the wrong type.
Grill brushes have been used for almost as long as backyard grilling has been popular.
Traditionally, brushes used short metal bristles that ended in a sharp point.
This is where things can get dangerous with the potential for injury.
The sharp bristles in traditional grill brushes can dislodge over time.
They can break, become stuck in the grilling surface, and will eventually end up in your food.
Most consumer organizations recommend against using grill brushes with straight bristles.
But there is an alternative.
Modern grill brushes are designed to provide the same cleaning potential without any danger.




The Best Type of Metal Grill Brush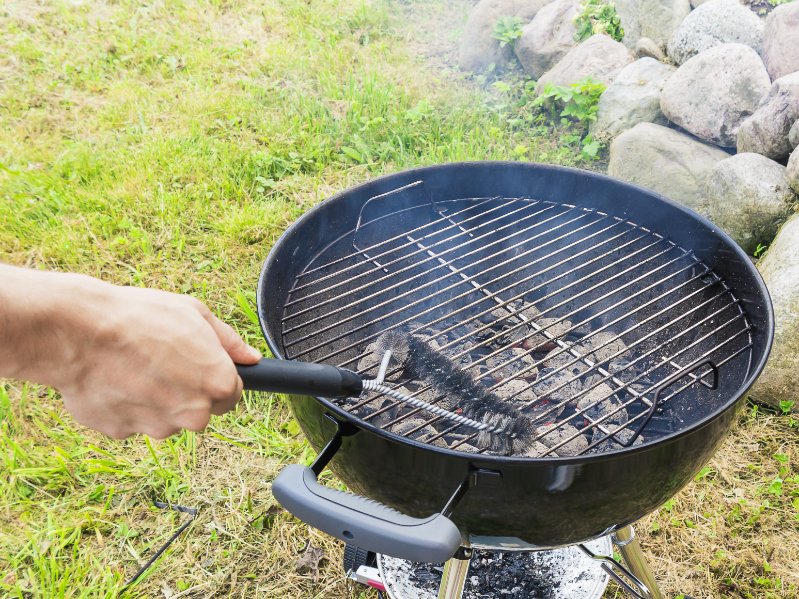 If you want to clean your grill safely without the risk of contamination with dangerous metal wire in your food, you can get a grill brush designed for safety.
The safest grill brushes are those designed without short and sharp wire ends.
The wire on these brushes loops around to provide excellent cleaning performance without any of the safety risks. Look for a brush that is labeled as "Bristle Free".
This indicates that the brush uses a woven loop design.
You'll still see wire ends, but because these are part of a longer stainless steel wire strand, there's no risk of finding small bristles lodged in your food.
This GrillArt Bristle Free Brush & Scraper is the perfect safe grill brush made from the highest quality stainless steel.
A brush is usually all you need to clean your grill, although you can also use a flat scraper to remove some of the more stubborn burnt-on debris that gets left behind.
The GrillArt Brush & Scraper already has a scraper built into the design, so it's an all-in-one tool for cleaning your grill.
So are grill brushes dangerous?
No, if you choose a bristle-free design.
Buying the wrong grill brush can be dangerous.