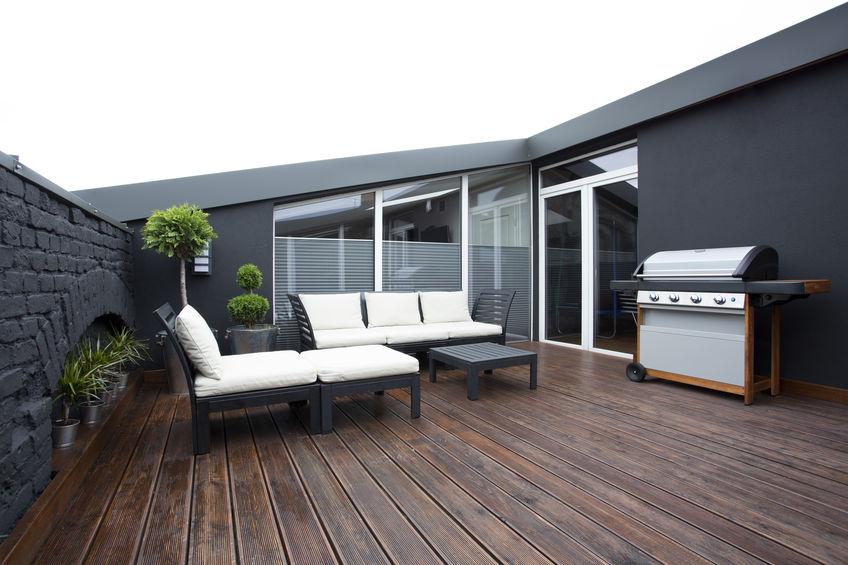 Who doesn't love a hot, smoky, juicy piece of meat coming out of a barbecue?
Most of us have a barbecue grill at home, and those who don't, are contemplating buying one.
It is a great way to socialize with family and friends, call them over, and enjoy some yummy caramelized burgers.
And what is a Sunday afternoon without a barbecue?
But talking about barbecues and deciding on one isn't easy.
There are way too many types of grills, too many kinds of food that you can cook on it, too many opinions on how to cook… so on!
So in this entire melee, you still got to choose the right outdoor barbecue grill, because you got to have your perfect Sunday afternoon with your family and friends.
By 'right outdoor', we mean an actual outdoor space like a patio or backyard.
Apartment balconies are not a safe place for barbecues and most places have banned the use of these grills in balconies because there is a risk of fire.
Traditional Charcoal & Portable Grills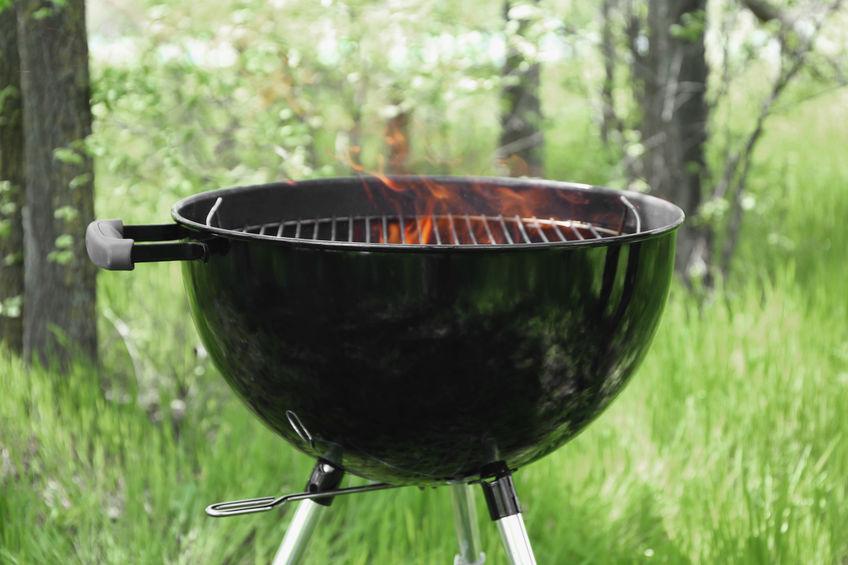 These are the traditional grills (with modern designs now).
They use charcoal as fuel to transform that raw piece of meat into something utterly delicious.
Typically, it is like a huge bowl with a grill rack on top.
The bowl sits on a tripod stand.
The charcoal goes in the bowl and the food is placed on top of the grill rack.
It takes quite some time to get the charcoal to a temperature hot enough to start cooking the food.
The sizzle and juice are quite tempting!
Temperature can go as high as 700 °F. It requires constant attention and flipping.
You need to monitor the charcoals to see if they are hot enough or if they are flaring up.
It will keep you on your toes.
The average surface area is around 200 Sq. inches, meaning you cannot serve a very large crowd with it.
It can serve a small family, but it is also a great place to stand by, taste food as it cooks, and have a zillion conversations by its side and sip a beer.
These grills are suitable for outdoor spaces.
Additionally, there are smaller portable grills that can be easily taken around.
A good charcoal grill can cost you around $50-$100.
Plus you will be spending on charcoal.
But these grills get messy.
You need to get rid of the charcoal and clean the juices off the rack, which can be a tough task.
But if you want to have a luxurious barbecue lunch, a bit of exercise would do you no harm!
Electric Grills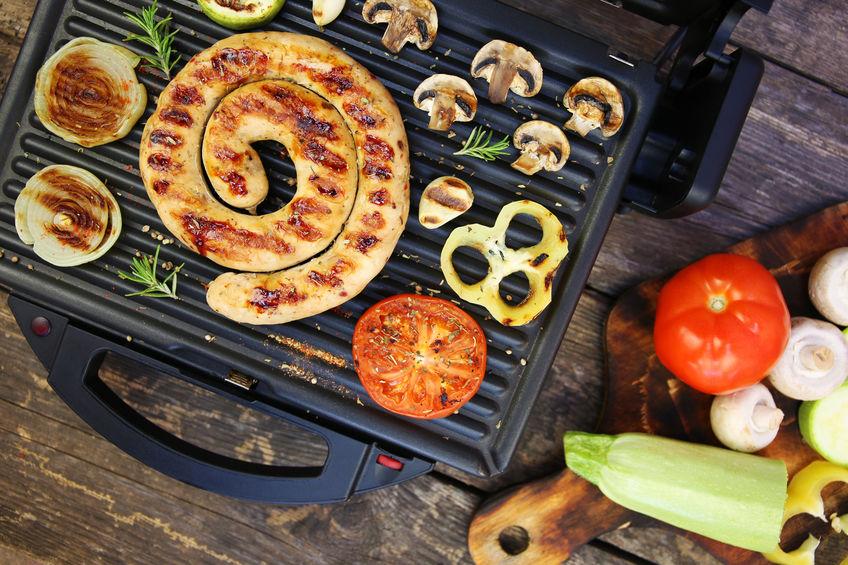 This isn't an outdoor grill, as it needs a power outlet.
If you have an outlet outside, then you can use it.
But mostly, they are used indoors.
They are quite safe to use. However, what direct flame does to food, cannot be achieved with anything else. Many swear by it.
Electric grills don't give a smoky flavor to the food and they are relatively small in size, meaning they will cook less food at a time.
They are quite easy to maintain. But who buys a grill only for its easy maintenance?
Grills are all about taste, isn't it?
A good one can cost around $50-$100.
Gas Grills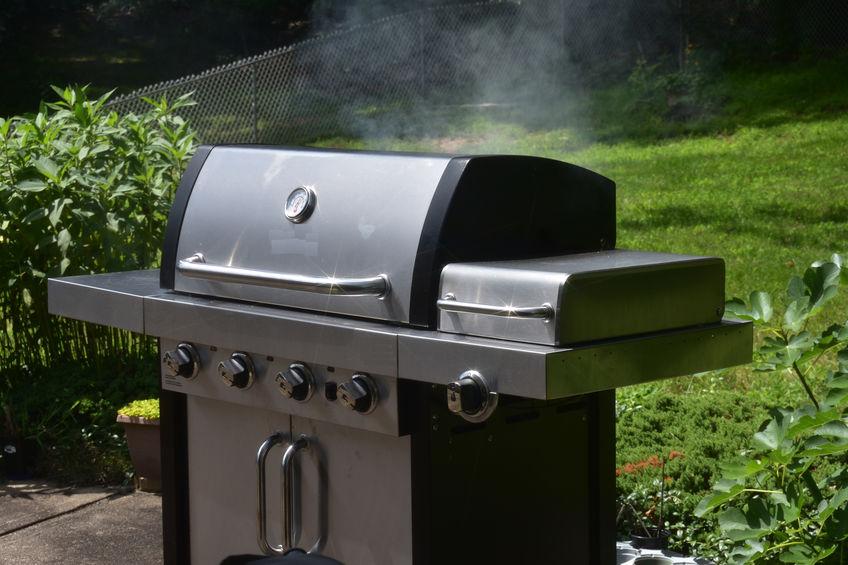 This  Napoleon grill uses natural gas or propane to cook food.
If it is running on propane, it can be portable.
If natural gas, then it is not portable as it needs a piped source.
It heats up fast and cooks food fast and consistently, but there is no smoky flavor.
You can regulate the temperature, but it doesn't go higher than 500 °F.
They require a good amount of space because they have more cooking surface area.
These are quite popular because they are much easier to maintain. 
See: Weber Genesis II E-310 Grill – The Perfect AAll-Rounder
They don't get as dirty as the charcoal grills.
The burning of the fuel is also clean, so there is no black soot or smoky air produced.
This is especially good for those who are sensitive to such smoke.
Unlike other types of grills, some gas grills come with a storage area.
Be ready to spend more than $200 for a good gas grill.
The price of some of these can go up to a few thousand dollars too.
Gas grills are good for those who want to quickly get a barbecue running.
A variation of a gas grill is the infrared grill, but it is yet to find its space among barbecue lovers.
Wood Pellet Grills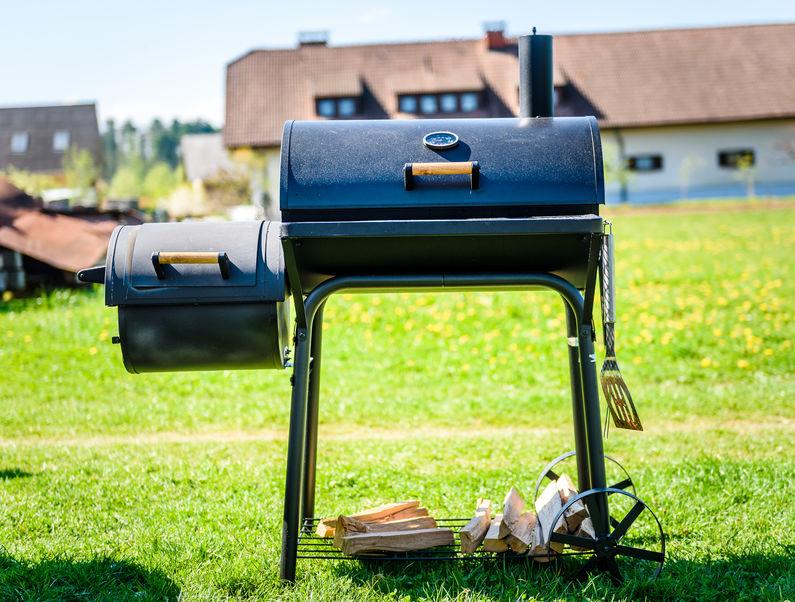 This grill requires an electric connection, which heats the igniter rod inside.
This heated rod sets the wood pellets on fire.
The food is cooked by convection cooking.
Since it does not produce much smoke, do not expect your food to come out very smoky.
See:  Z Grills Wood Pellet Grill & Smoker – A Bold Departure from Most Gas and Charcoal Grills
You can set and control the temperature, unlike other grill types.
The temperature can go up to 700 °F. It does not need constant attention once you set it.
They pick up heat fast. It is not conveniently portable unless you carry an electric connection with you (like a generator).
There Are Other Variations of These Grills, But the Basic Ones Are Listed Here
You must be thinking, "Oh my God, and all I wanted was to cook a juicy piece of meat".
Now that you know about the grill types, you can decide better when choosing your barbecue grill.
Here are some of the major factors that would determine which type of grill you would need. T
these tips will help you decide when choosing your barbecue grill.
Mobility – Do you want a grill that can be moved around? Charcoal grills can be easily moved around. Most other grill types have wheels below, so you can move them. Make sure you buy one with wheels.
Space – If you plan to have large gatherings, go for gas grills or wood pellet grills. Charcoal grills have a very small surface area and are sufficient for a small family only unless you have multiple charcoal grill units.

You also need to figure out the amount of space you have on your patio. Do you have enough space to accommodate a large grill like a wood pellet grill or a smaller one like a propane grill?

Expertise – If you are a beginner and want to start with small, cheap, portable ones go for charcoal grills or propane gas grills. This will help you know whether you even like to get your hands dirty for a barbecue.

But if you are well versed in grilling, and you are on your way to giving a makeover to your patio, in-built gas grills would be a good idea. There are some amazing ideas out there for designing your outdoor kitchen.

Budget – You can get good a charcoal grill, gas grill, or electric grill for $100. But gas and wood pellet grills cost more. They also offer more cooking surface area and convenience, so it is a good bargain.
Flavor – The fact is that the smoky, juicy flavor is best achieved with charcoal or to some extent, wood pellet grills. Charcoal grills you give the perfectly seared meat. If you are particular about taste and want to give the best barbecue flavor to your guests, don't choose an electric grill or a gas grill.
Time – If you want food to be cooked nice and slow, buy a charcoal grill or wood pellet grill. Though wood pellet grills heat up fast, the cooking is slow because it is indirect heat. If you want to grill burgers faster, get a gas grill.
Fuel – Something got to be burning to give the food some heat. Gas grills are convenient because you just need a piped gas connection from your home. Others need you to procure materials such as charcoal or wood pellets or a propane tank. You will also need a storage area. Do you have enough storage space?
Also, the kind of fuel will determine how clean the air will be around you when you are cooking. Burning charcoal will produce a lot of smoke. On the contrary, gas grills (which use propane or natural gas) will not produce much smoke.
Maintenance & Cleaning – Accept it, some of us are plain lazy, so if you are the kind who does not want to spend much time cleaning up after you cook, go for electric grills or gas grills, charcoal grills can get messy, the oil and juices have to be cleaned off the grill surface.
Weather – Yes weather. If all around the year you have moist and cold air, it is possible that the charcoal or wood pellets would become damp and not work well. If you are ready for a long-term investment, then go for gas grills. In places where it is too cold outside, it is difficult to keep charcoal grills hot because they are directly in contact with open air, in such cases, gas grills work well.
British Thermal Unit (BTU) – This refers to the amount of fuel that is burning in an hour. To some extent, one may consider that more BTU s means more heat, but there are several other factors too that will determine how much heat is being produced and going into the food. Do look at the BTU of a grill before purchasing, but don't buy it purely based on its value.
Many modern accessories come with some of these grills such as a rotisserie.
Don't get tempted and buy the grill only because of the accessories.
Most of the grills today come in great designs.
So you cannot only show off your cooking skills, but also a great grill unit.
All In All, Let Us Look at It This Way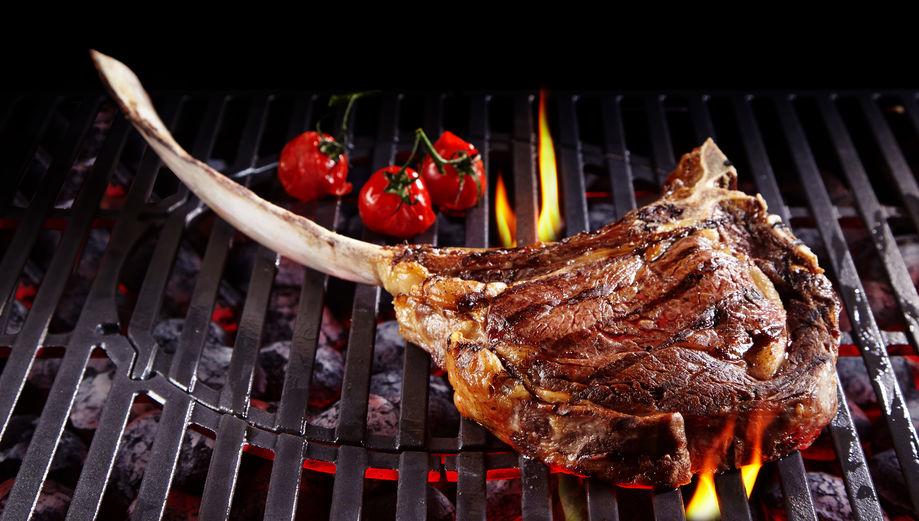 Yes, there are a lot of factors that determine when choosing your barbecue grill.
But to begin with, just focus on these; taste preference, number of people to be served, space, and budget. The rest will follow.
If you want something that you can take along on picnics, charcoal grills and propane grills are the best.
If you want smoky flavor, charcoal and wood pellet grills are your only options, gas or electric grills will give no smoky flavor.
If you want something elaborate in your fancy outdoor kitchen, go for gas grills or wood pellet grills.
They can be incorporated into the outdoor kitchen islands.
Though they cost more, they heat up fast and are easy to clean.
Hope this gives you a fair enough idea for choosing the perfect grill and making an exciting barbecue lunch for your family or friends, or maybe just yourself.