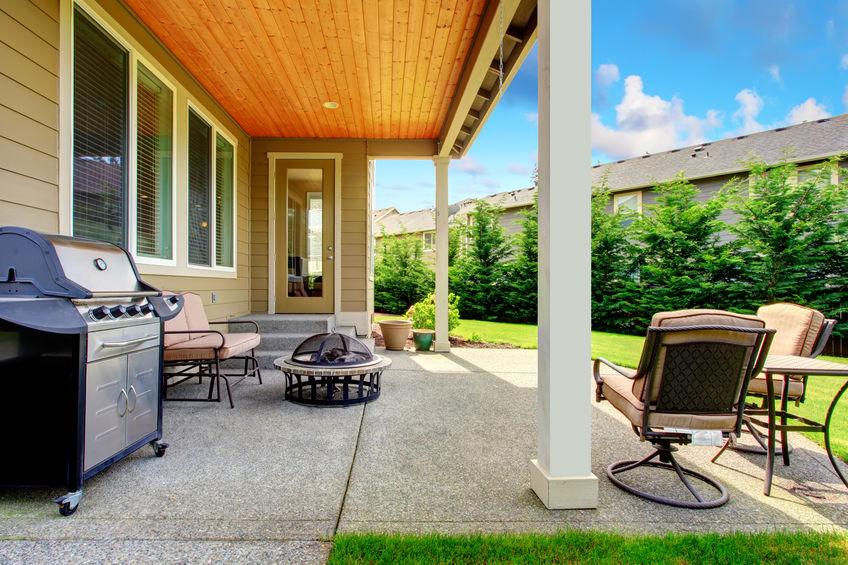 Outdoor grilling is the perfect way to make amazing meals for family and friends.
Whether enjoying a quiet afternoon or hosting a special holiday event, your grill will become the centerpiece of your outdoor entertaining.
Buying your first grill or even a move-up grill can be an exciting experience, but you might have some uncertainty when it comes to size.
One of the first questions you'll ask is: how do I choose a grill size?
Is it possible to buy a grill that's too big or too small?
Is there a sweet spot for the average home cook?
We've got some great tips and grill suggestions to make your purchase easy.




Surface Area vs. Burners
When it comes to choosing a gas grill size, the surface area and burners are two of the most important features to take note of.
While the surface area is the main contributor to the actual size of a grill, the number of available burners will also play a critical role in how much you can cook, and the different cooking styles that will be available to you.




How Big Should the Surface Area Be?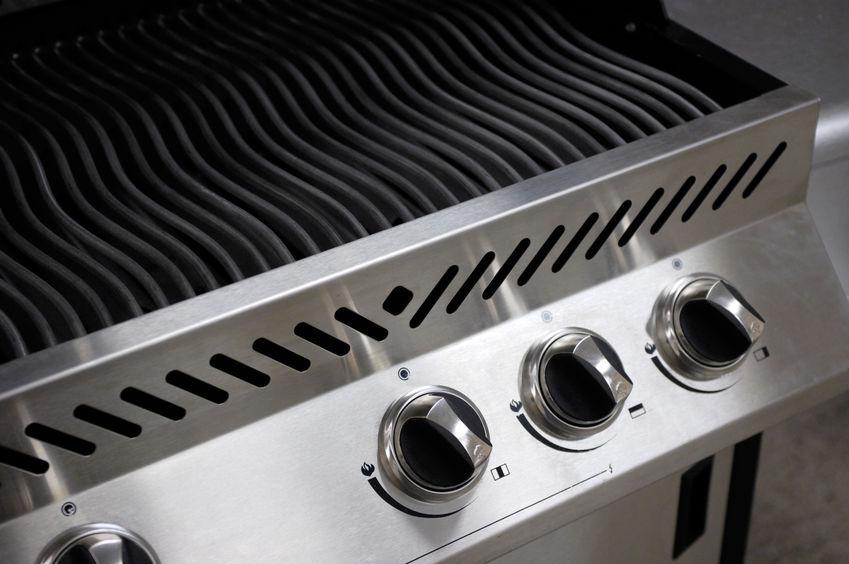 The total surface area of a grill includes the cooking surface as well as the warming surface if there's an additional rack built into the grill.
Typically, a grill with around 500 square inches of cooking area will be suited to 24 standard hamburgers.
Depending on the ingredients you cook, you could prepare food for around 10 – 14 people simultaneously.
If you're working with smaller ingredients like sausages and hot dogs, then you'll have space for much more food.
400 – 450 square inches is a good starting point.
This will take care of family meals and entertaining with ease.
It's also big enough that the grill won't feel crowded when working with some larger ingredients like steaks, chops, chicken pieces, or even a whole chicken or roast cut.
You don't need to spend a lot to get a large and very capable grill.
The Char-Broil Performance 4-Burner Cart Grill is an excellent performer with four individually controlled burners, side shelves for preparation and serving, and 425 square inches of total cooking area.
This grill will give you the flexibility to cook smaller family meals, cook off the heat with just one or two burners turned on, or cook for large groups.
Top Takeaway: Choose a grill with at least 400 square inches of total surface area if you want to entertain guests on holidays and special occasions.
How Many Burners Do You Need?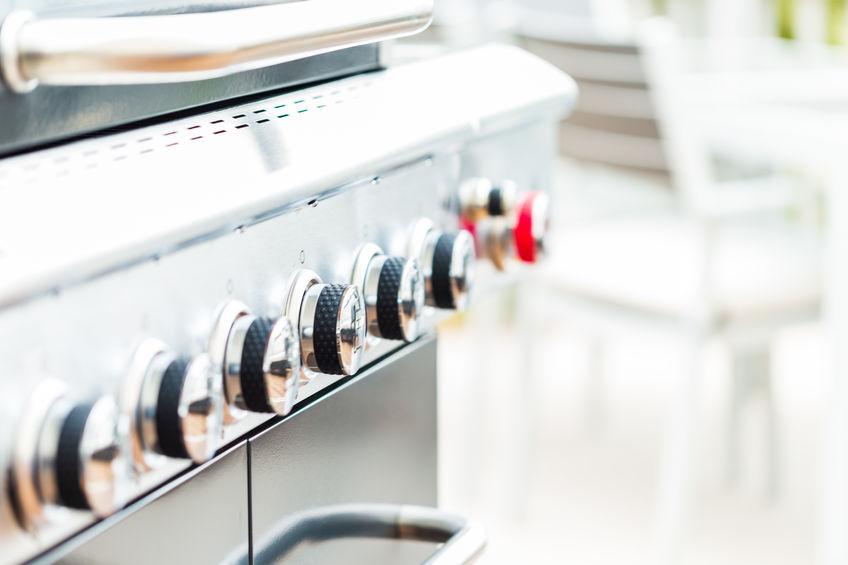 The larger a gas grill gets, the more burners it will have.
With more burners comes added versatility.
Each burner will have its own heat zone, meaning that you can control the heat directly above it to work with different ingredients.
You could have the grill searing on one side, and cooking slowly on the other side for sensitive ingredients like poultry and fish.
Having several burners also allows you to cook off the heat.
Known as indirect cooking, with this technique you will heat the grill using one or two burners and place the food on the cooler side of the grill and close the hood.
Radiant heat will cook the food thoroughly without burning it.
This is a great method when slow cooking roast cuts, chicken, and turkey.
For versatility, choose a grill that has at least two burners.
The more you have, the more cooking options you will enjoy.
For a large family or entertaining, look for at least three burners in your next gas grill.
The Weber Spirit II E-210 is a durable two-burner gas grill that is suited to family cooking and entertaining small groups of up to six people.
With dual burners, you'll have the option to cook with indirect heat.
You can even get a portable grill with two burners.
The Coleman RoadTrip 225 has two burners for versatility.
Even though the cooking area is only 225 square inches, it's perfect for simple ingredients when camping, tailgating, or whenever you are out on the road.
Top Takeaway: Burners add versatility. The more you have, the more options you will have for heat zones and indirect cooking. Choose a grill with at least two burners.
What About a Charcoal Grill?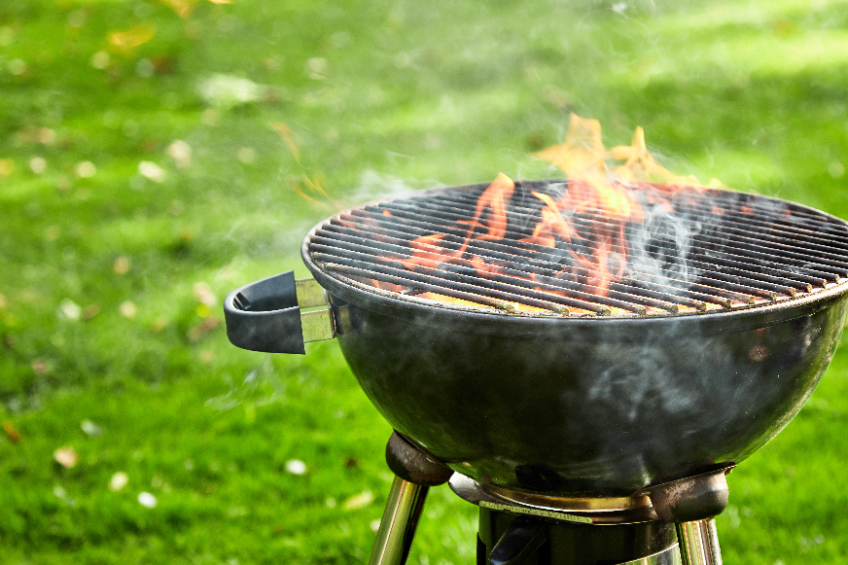 If you're choosing to go with charcoal, then burners won't be an issue.
You'll only need to consider the surface area or the dimensions of the grill.
If you're focusing on portability, then smaller will be better.
If you're looking to cook at home, then you'll need a fairly large charcoal grill to ensure that you can cook on or off heat, and with all the ingredients needed for family meals and entertaining.
Charcoal grill surfaces are often rounded and are measured in diameter rather than square inches of total area.
Take the Weber Classic Kettle Grill as an example.
This is one of the most popular charcoal grills available and is good for both family cooking and entertaining with plenty of space to cook on or off the direct heat, depending on how you arrange the coals.
The most popular model is 22 inches in diameter, which is enough room to cook up to 13 large burger patties simultaneously.
You could also do large roast cuts, whole chicken, grill pizza, and almost any other ingredient that you can think of with a Weber Kettle.
For a non-rounded charcoal grill that is suited to smoking as well as entertaining large groups, you could consider the Masterbuilt Gravity Series Digital Charcoal Grill.
This model has a total cooking area of 1050 square inches, which is large enough to cook several ingredients for more than 15 guests at a time.
Top Takeaway: Kettle-style charcoal grills provide a lot of space for family cooking and entertaining. Aim for a 22-inch grill if you love to entertain guests, or around 18 inches if you don't expect to have large gatherings at home.
It's Easy to Choose a Grill with the Perfect Size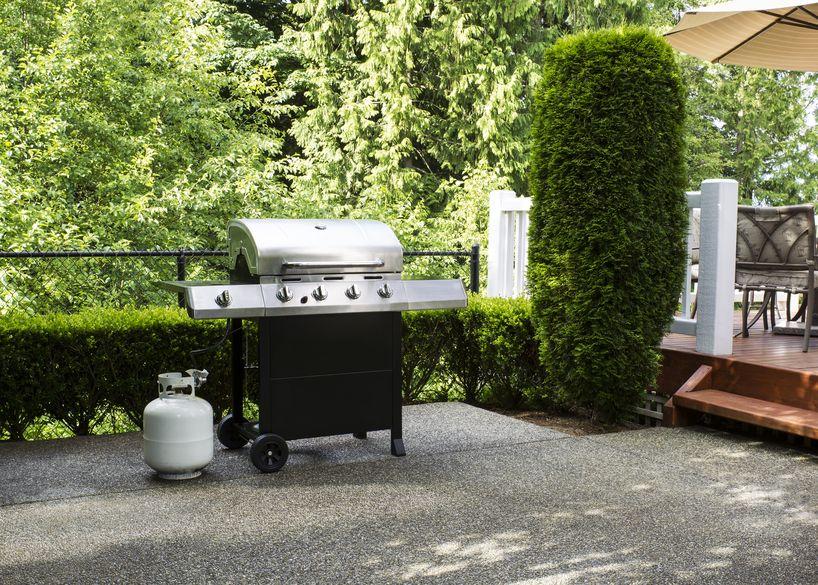 Keep our tips in mind and you'll find it simple to choose a grill size.
Always aim for versatility and consider buying a mid-sized or large grill so that you'll never run out of space when entertaining guests.