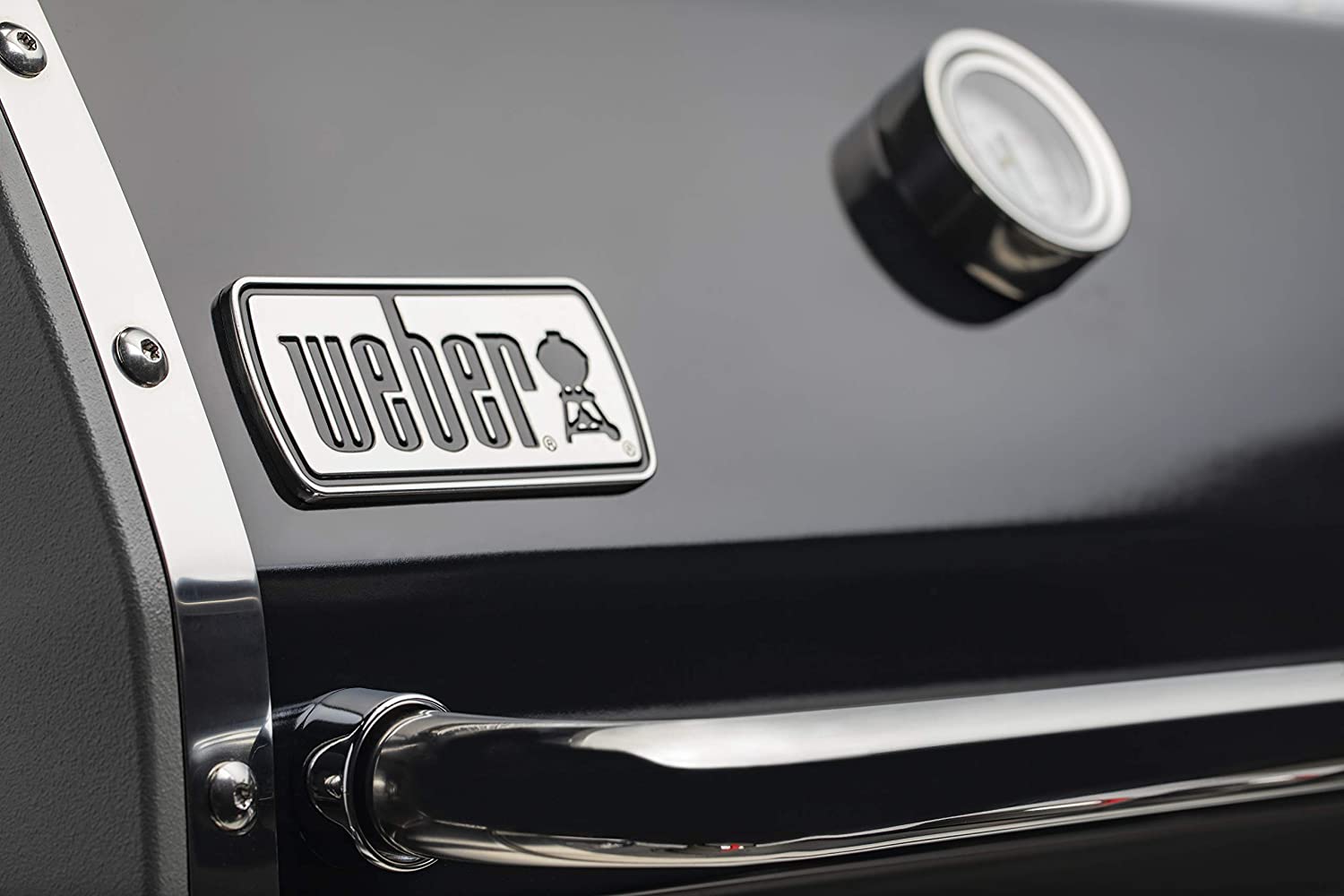 Weber, a legendary brand renowned for its timeless classic kettle grills, boasts a rich heritage as one of the oldest and most distinguished names in the realm of home grilling.
With a storied legacy that spans generations, Weber has continually evolved and expanded its offerings to encompass a comprehensive range of grilling options, including charcoal, natural gas, propane, and electric grills, catering to the diverse needs and preferences of modern grill enthusiasts.
As you gear up for the grilling season and contemplate investing in a new grill, Weber should be at the forefront of your mind.
With its sterling reputation for quality, durability, and performance, a Weber grill is a top choice for both novice and seasoned grillmasters alike.
Whether you're a barbecue aficionado or a casual griller, Weber's extensive lineup of grills provides a plethora of options to suit your specific needs, from compact portable grills for tailgating adventures to large, feature-rich grills for backyard gatherings and entertaining guests.
Learn the best time to buy a Weber grill and get essential tips to help you in the process.




Buy a Grill Before Independence Day
The Fourth of July is not just any ordinary holiday – it's the pinnacle of outdoor grilling season.
With perfect weather for outdoor gatherings with loved ones, missing out on the opportunity to grill on this special day would be a disappointment.
That's why, if you're considering buying a Weber grill, the best time to do so is just before Independence Day.
During the months of May, June, and July, manufacturers and retailers often run discount promotions on various grill models, making Weber prices particularly competitive.
Additionally, after the New Year's holiday, when people are heading back to work and colder weather sets in, you may also find great prices on grills as sales numbers decline, and retailers offer generous discounts during this period.
Of course, if the traditional discount seasons don't align with your needs, you can always consider it from a practical perspective and buy a Weber grill whenever you need one.
In fact, you could even make the purchase right away, perhaps after reading this article, and start enjoying the pleasures of grilling with a Weber grill in no time.
Regardless of the time of year, investing in a Weber grill is always a wise choice for grilling enthusiasts.
Known for their durability, performance, and versatility, Weber grills are trusted by millions of grillers around the world.
So, whether you're gearing up for a Fourth of July cookout or simply looking to elevate your outdoor cooking game, buying a Weber grill is a decision you won't regret.




Tips for Buying a Weber Grill at Any Time of the Year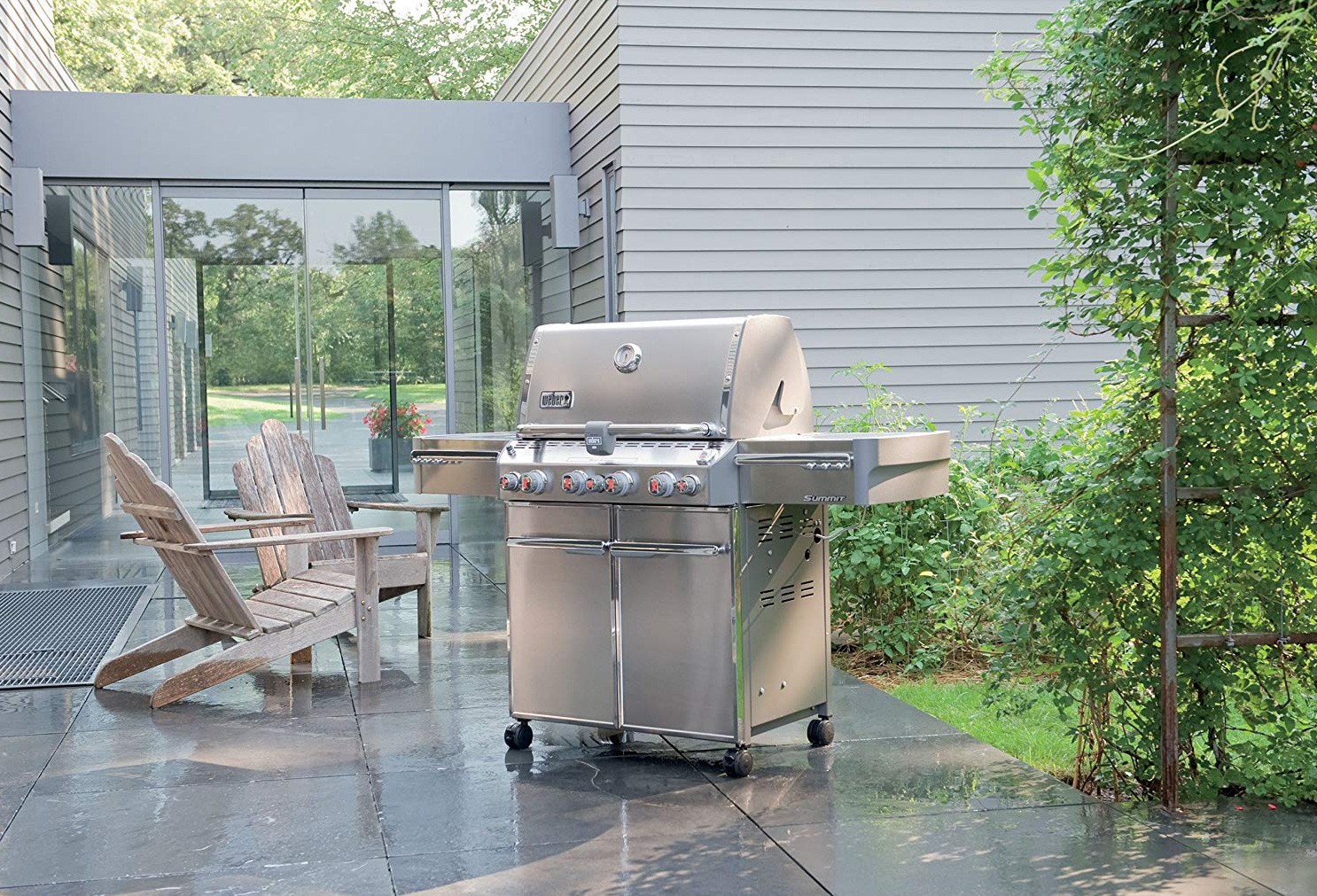 If we ignore the seasons, the best time to buy a Weber grill is whenever you want to start cooking.
The following tips will help you to get the best grill at the right price.
Start by determining the type of grill you want.
Weber makes gas, charcoal, and electric grills.
Each type offers something a little different that will appeal to different buyers.
Once you've decided on the type of grill you want, you can follow the rest of our tips…
List all the features you are looking for. This will make it easier to compare different models.

Set a budget range that you're comfortable with. This will narrow down your selection.

Avoiding waiting too long to find the 'perfect' discount. It's better to get the grill you need today than to miss out.

Add delivery cost to the sticker price before comparing grills.

Buy online for the best prices and the most convenient shopping experience.
Treat buying a Weber grill as you would any other home appliance.
Research is important so you can get a grill that suits your needs.




Why Buy a Weber Grill Online?
However, if you want the best price and most convenient experience, you can buy a Weber grill online.
There are several compelling reasons why buying a Weber grill online can be a smart choice.
Convenience. Shopping online allows you to browse and purchase Weber grills from the comfort of your own home, without the need to travel to a physical store. You can shop at your own pace, compare different models, read reviews, and make an informed decision without feeling rushed or pressured by salespeople.
Wider Selection. When you shop online, you have access to a wider range of Weber grill models and options compared to what may be available at a local store. Online retailers often carry a larger inventory, including exclusive models or special editions that may not be found in brick-and-mortar stores. This gives you more options to choose from and find the perfect Weber grill that fits your specific needs and preferences.
Competitive Prices. Online shopping allows you to easily compare prices from different retailers and find the best deal for your budget. Online retailers often offer competitive prices, exclusive online promotions, and discounts that may not be available in-store. This can help you save money and get more value for your purchase.
Convenience of Home Delivery. Buying a Weber grill online means that it will be delivered directly to your doorstep, saving you the hassle of transporting a bulky and heavy item from a physical store to your home. Many online retailers also offer free or discounted shipping options, making it convenient and cost-effective to have your Weber grill delivered to your preferred location.
Customer Reviews and Ratings. Online shopping allows you to read customer reviews and ratings for the Weber grill models you are interested in. This can provide valuable insights into the performance, durability, and overall satisfaction of previous buyers, helping you make an informed decision about which grill to purchase.
Easy Product Comparison. Shopping online allows you to easily compare different Weber grill models side by side, with detailed product descriptions, specifications, and customer reviews readily available. This makes it easier to compare features, performance, and prices, helping you choose the Weber grill that best meets your needs.
In conclusion, buying a Weber grill online offers convenience, a wider selection, competitive prices, home delivery, access to customer reviews, and easy product comparison.
It can be a convenient and efficient way to purchase a Weber grill and ensure that you get the perfect grill for your outdoor cooking needs.




The Best Time to Buy a Weber Grill is Now
There's no time like the present to invest in a Weber grill!
Whether you're a seasoned grilling enthusiast or just starting out, now is a great time to buy a Weber grill for several compelling reasons.
Seasonal Promotions. Weber grills are known for their quality and performance, and many retailers offer seasonal promotions and discounts on Weber grills during peak grilling seasons. This means that you may be able to snag a great deal on a Weber grill right now, especially during the spring and summer months when outdoor cooking is in full swing.
New Models and Features. Weber is constantly innovating and introducing new grill models with advanced features and technology. By buying a Weber grill now, you can take advantage of the latest advancements in grilling technology, such as improved temperature control, smart features, and enhanced durability.
Availability and Selection. Buying a Weber grill now ensures that you have a wide selection of models and options to choose from. As the grilling season picks up, popular Weber grill models may sell out quickly, so purchasing early ensures that you have the best chance of finding the exact Weber grill that meets your needs and preferences.
Year-round Grilling. Weber grills are not just limited to summer grilling. They are designed to be durable and reliable for year-round grilling, allowing you to enjoy outdoor cooking in any season. By purchasing a Weber grill now, you can start grilling delicious meals and making memories with your family and friends all year long.
Upgrade Your Outdoor Cooking Game. If you've been using an old or inferior grill, now is the perfect time to upgrade to a Weber grill. Weber grills are known for their exceptional performance, durability, and versatility, making them a top choice for grilling enthusiasts. By investing in a Weber grill now, you can elevate your outdoor cooking game and enjoy the benefits of cooking on a high-quality grill.
In conclusion, there's no need to wait when it comes to buying a Weber grill.
With seasonal promotions, new models and features, availability and selection, year-round grilling capabilities, and the opportunity to upgrade your outdoor cooking game, now is the best time to invest in a Weber grill and enhance your grilling experience.
So why wait?
Get your Weber grill today and start enjoying delicious grilled meals all year long!
You Can Have Confidence Knowing That You're Getting a Long-Lasting Cooking Station.
Check online prices and you'll be sure to find competitive rates and discounted products.