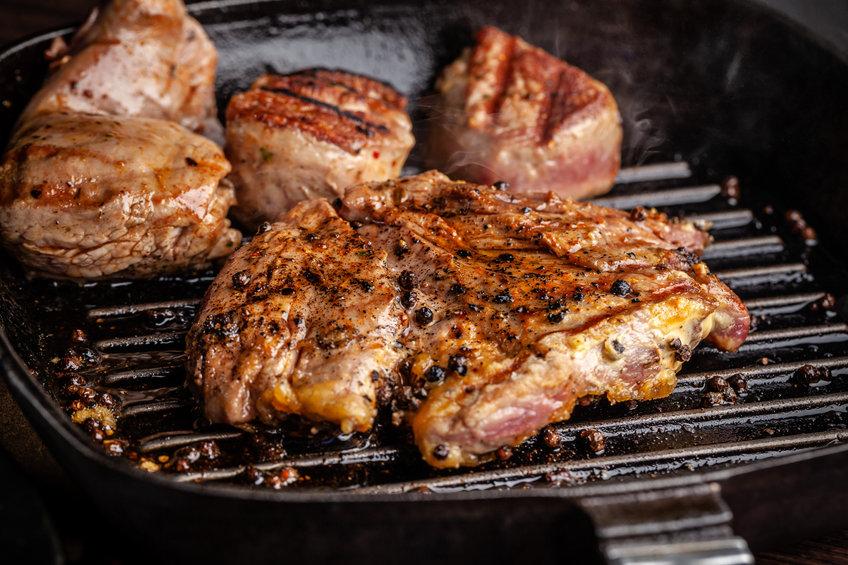 Cast iron cooking is back in a big way.
Driven by social media and even endorsements by professional chefs and celebrities, many home cooks are now exploring the advantages of cooking with cast iron.
While not always the most convenient way to cook, the advantages of this traditional material make it worth a closer look.
You could even start cooking at home using a cast-iron skillet for a fraction of the cost of some high-quality stainless steel pots and pans.




Key Advantages of Cooking with Cast Iron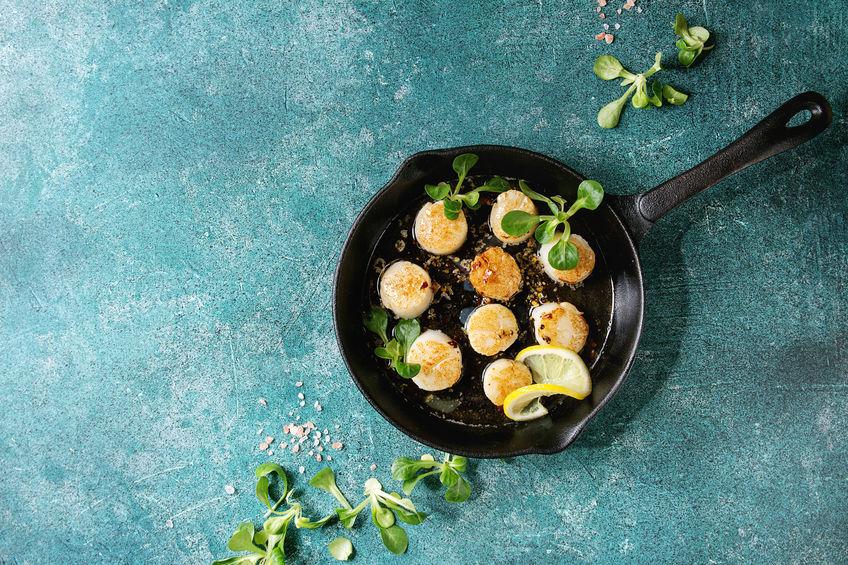 Versatility and great results have made cast iron a favorite for many enthusiastic home cooks.
Here are the most important advantages of cooking with cast iron.
Cast Iron Has a Natural Nonstick Surface
Home cooks love nonstick surfaces.
Nonstick cooking is more convenient and intuitive.
When you're just getting started, you don't want to struggle with pots and pans that force you to be as precise as an experienced chef.
One of the best advantages of cooking with cast iron is that the surface is naturally nonstick, so you won't have to worry about food getting stuck, burned, or even completely ruined.




Cast Iron Cookware is Inexpensive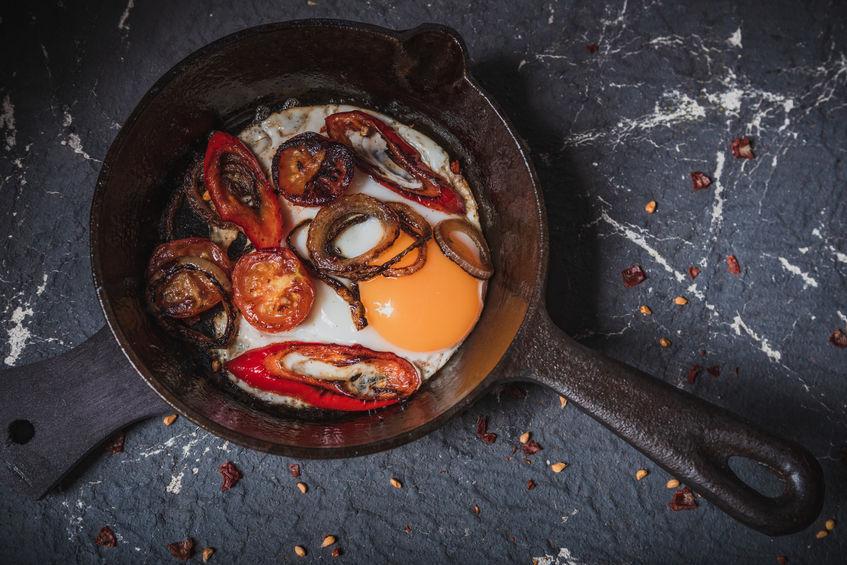 There's a lot of heft in a cast-iron skillet, which creates the impression that the cookware would be expensive.
This isn't the case.
Cast iron, considering its durability, is some of the most affordable cookware that you can buy today.
A Cast Iron Skillet Will Last a Lifetime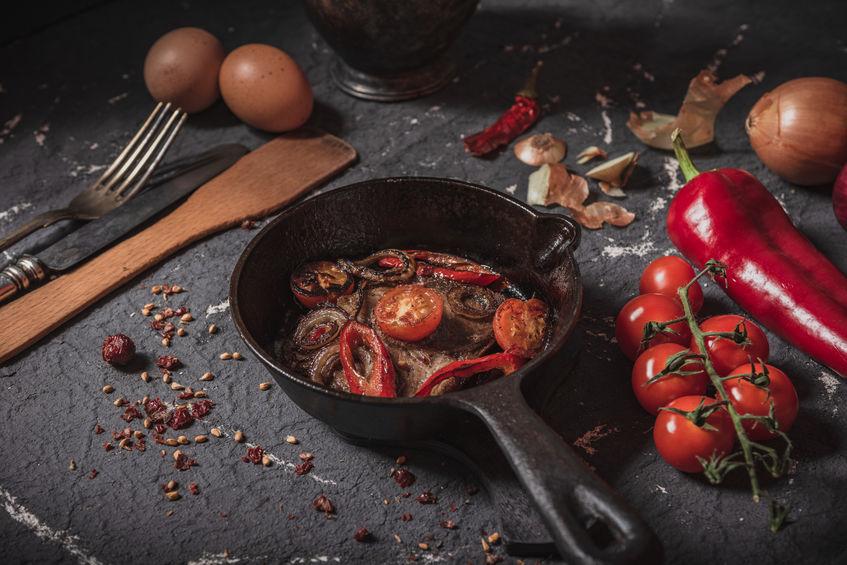 Very few pieces of cookware can live up to the lifetime guarantee.
In most cases, you'll spend hundreds or even thousands of dollars for a cookware set that you'll never need to replace.
Cast iron is inexpensive, yet a skillet, grill pan, or Dutch oven could quite literally last for generations.
Cast iron can be cleaned and seasoned even if it develops rust after being stored for a long time.
It's not uncommon to see cast-iron skillets near a century-old that have been restored and put back to work.
When you want to make a real investment in your cookware, cast iron is ideal.




There's Superior Residual Heat when Cooking with Cast Iron
Cast iron retains heat better than any other popular cookware material.
This improves efficiency and is essential for some foods.
If you want to cook just like you're working on a professional grill or hotplate, then cast iron is the best choice.
Heat retention also means that food stays warm in the pan before serving, which is something that many busy home cooks appreciate.
You Get A VersatiliHeat Range of Unique Meals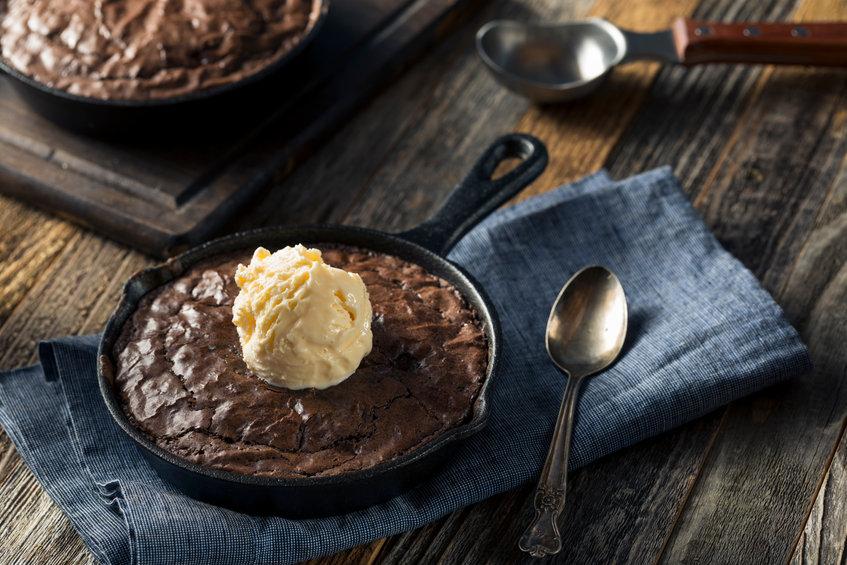 You can cook almost anything in cast iron.
From homemade chocolate brownies to steaks, sauces, and casseroles, you can use cast iron on the stovetop or inside of your oven.
This versatility is unheard of except when using the absolute best stainless steel or carbon stwithl cookware.




Suitability for Any Cooktop
It's sometimes difficult to find cookware that suits a range of cooktops.
If you have an induction cooktop, you've probably noticed that only a select few sets are designed to work with it.
Cast iron works on any cooktop, including induction. It can even be used over open campfire flames or on your outdoor grill.
The Best Cast Iron Cookware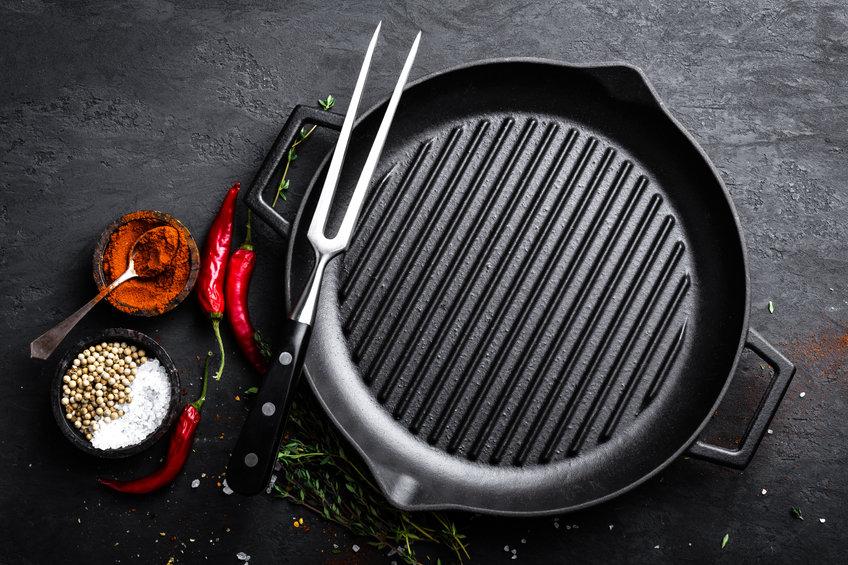 The advantages of cooking with cast iron are too vast to be overlooked.
If you want to benefit from all of them, you'll need to buy quality cast iron cookware.
Lodge makes the most reliable cast-iron cookware and has done so for generations.
This

Lodge Cast Iron Dutch Oven

is ideal for specialty baking, stews, casseroles, your favorite chili recipe, or anything else that you would typically cook in a large pot or Dutch oven. It's ready for stovetop and oven use.

For an absolute classic and the most versatile cast iron cooking experience, consider the Lodge Cast Iron Skillet.
If you want a pan that grills food just like your outdoor gas or charcoal grill, you can invest in the Lodge Cast Iron Grill Pan.
You can't use cast iron for every recipe, but for many popular contemporary styles, a cast iron pan could become your favorite piece of cookware.