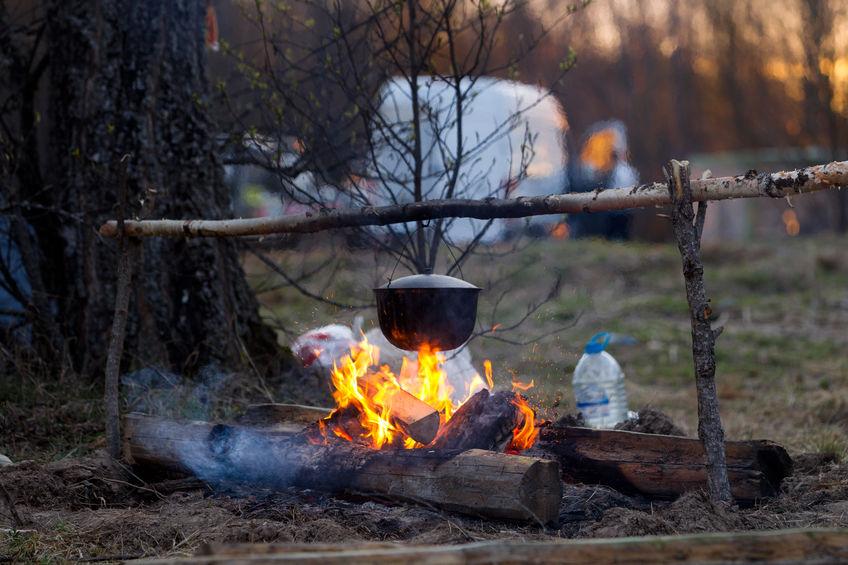 Camping is something that everyone should experience at least once.
The feeling of freedom and disconnecting from the wider world is liberating and invigorating.
Once you take your first camping trip, it will be hard not to make it a regular thing.
Heading off the beaten path means giving up some luxuries, but the ability to enjoy amazing food isn't one of them.
You can cook fairly easily while camping, even if the process is a little different from what you're used to at home.
Whether you're experienced and looking for a refresher, or if you're getting ready to go into the great outdoors for the first time, you need to know what cookware to bring camping.
Here are the essentials that you should never be without.
A Portable Camping Stove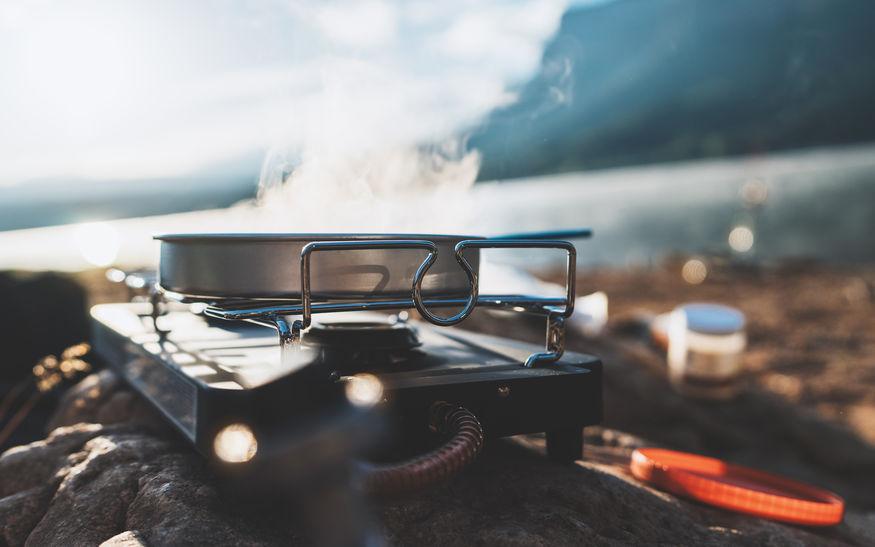 Safe camping requires safe cooking.
While open campfires might seem idyllic, they introduce a lot of risks.
If you won't have access to an installed grill on-site, bring a camping stove with you.
Portable stoves allow you to cook in a way that you're familiar with. This makes things safer and your meals will come out just as you expect.
The Coleman Gas Camping Stove is a classic and one of America's favorite outdoor stoves.
It's lightweight, suitable for any stable non-flammable surface, and has two burners for convenience.
It's safe and you don't need to carry large propane tanks. Coleman 16oz propane fuel tanks will do the trick.
A Reliable Camping Cookware Kit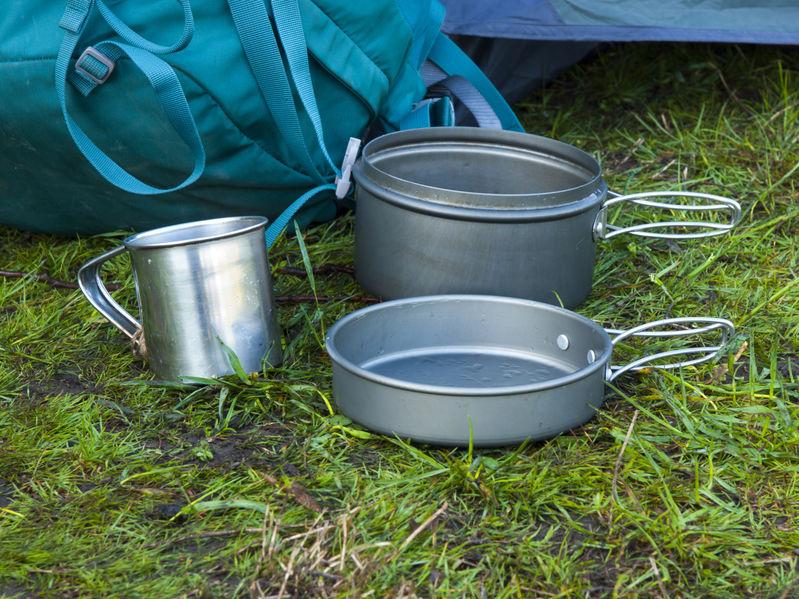 To make the most of your camping stove, you'll need cookware.
You can't take your whole kitchen camping, but you can take the essentials with the help of a camping cookware kit.
This Bulin Non-stick Cooking Set is designed specifically for camping.
It includes everything that you need to cook food for up to 7 people at a time.
Inside the set, you will find two pots with lids, a frying pan, a kettle for boiling water, a folding ladle, a cooking spoon, six bowls that double as drinking cups, seven plates, and a reusable sponge for cleaning.
The set has been designed so that all the items are stored inside the largest pot.
This set takes care of the essentials like frying, boiling, and heating soups and other ingredients.
It's not quite as versatile as your entire kitchen, but it gets the job done when camping and you'll be able to make some fantastic meals.
Use the pot to cook rice, chili, or a hearty stew.
The fry pan is perfect for frying meat and vegetables.
With the kettle you'll be able to treat any water you find from local sources.
Non-stick surfaces make preparation and clean up easy, and everything is contained within a durable and convenient camping bag.
Utensils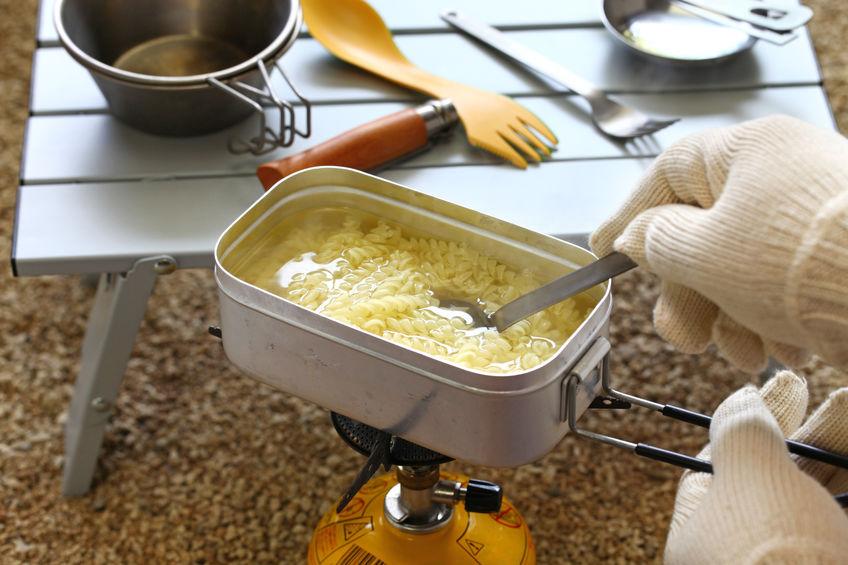 A cooking set takes care of pots, pans, and dishes, but you'll still need individual utensils.
There are a few different ways to approach this.
You could choose a folding knife fork and spoon set, like this Hikenture 4-In-1 Camping Utensil.
Or, you could go for a more traditional set, like this Devico Portable Utensils Kit that includes a separate knife, fork, spoon, cleaning brush, straws, and chopsticks.
Either option is fine and really depends on how much space you have and how much you are willing to carry.
Individual utensils feel more natural, so if you aren't going for the full-on survival experience, these are recommended.
Take the Essentials and You'll Have More Fun Camping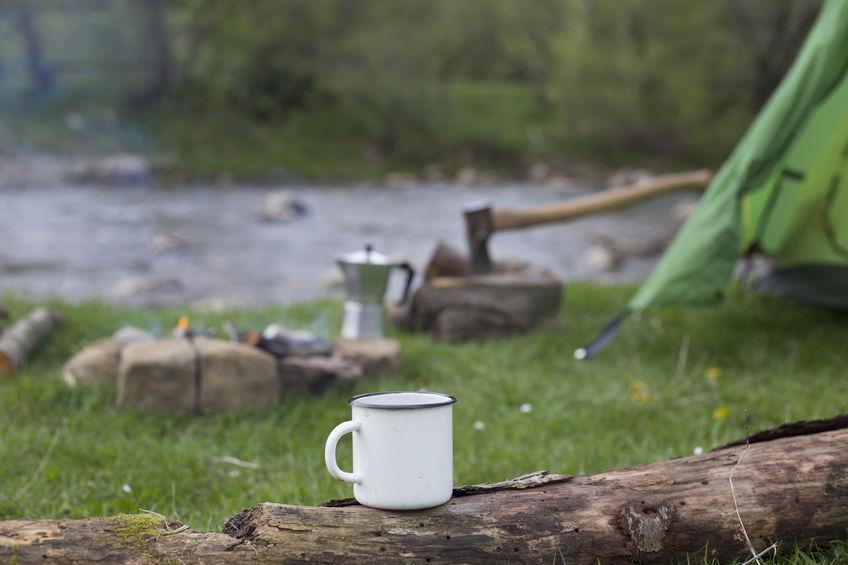 When thinking of what cookware to bring camping, remember the essentials.
A stove and gas, a cookware kit with dishes, and a utensil tool or kit are mandatory.
When you remember to bring the essentials, your camping trip will go smoother.
You'll spend less time worrying about what you should have brought along, and more time enjoying nature and all the activities you have planned.