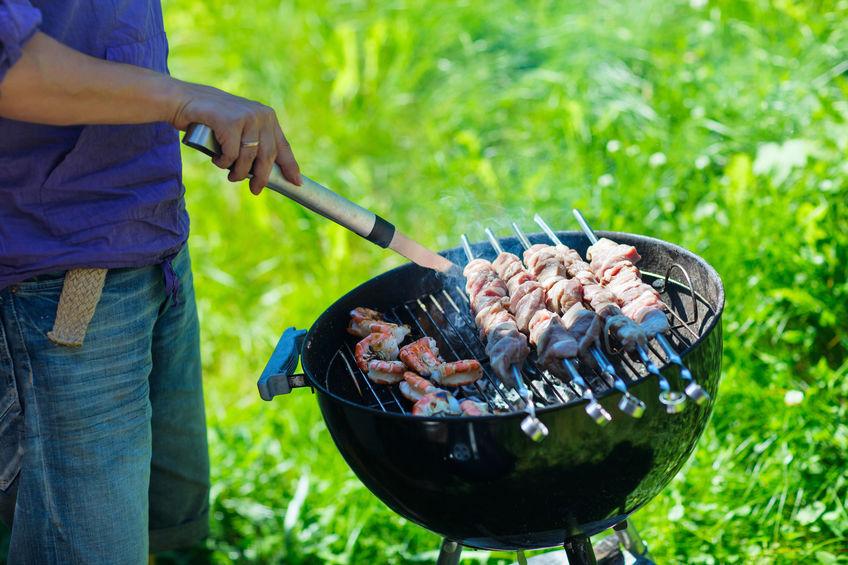 Grilling is one of the most popular ways to cook and is considered a tradition in many families around the world.
If a birthday or special occasion is coming up, you can buy something special for the home griller in your life.
Learn what to buy someone who loves to grill with these exciting gift ideas.




Serving Trays for Grilling
When entertaining, serving trays are often in short supply.
Home grillers who want to keep their indoor serving dishes in the kitchen can use this Cuisinart Grilling PrepCuisinart Grilling Prep and Serve Trays instead.
With two trays in the set, there's no confusion when it comes to choosing the right tray for prep and the right one for serving.
The trays are colored black and red.
Keeping separate trays for prep and serving will prevent cross-contamination.
The trays are heat-resistant and shatterproof, and the durable melamine construction will provide years of trouble-free use.




A Monogram Branding Iron
Whether branding BBQ burger buns or even a juicy steak, a monogram custom grill iron would be perfect for the home cook who has it all.
Novel and fun, a branding iron can even add some
smoky flavor by creating an instant sear.
This Monogram Branding Iron by BBQ Fans can be customized for a gift with up to three custom characters including letters and numbers.




A Flavorful Set of Grill Spices
Grilling is all about experimenting with flavors.
There are limitless ways to add spices to different meats and other ingredients for better grilling results.
A gift set is a perfect option for someone who loves to grill but is starting to branch out into
unique rubs and marinades.
The FreshJax Grilling Spice Gift Set includes five high-quality spices that can be incorporated into rubs, marinades, or simply used as seasoning when food is served.




Premium Grill Lights
Grilling often begins in the afternoon and goes through to the evening, which can leave the grill surface darker than it should be.
Home cooks need to see their ingredients clearly to judge cooking times and doneness.
A bright grill also improves safety, helping to prevent accidents while cooking.
While some premium grills come with lights built-in, these are often for accenting rather than
adding functionality.
For a fully illuminated grilling surface, consider these Kosin Grill Lights.
They have magnetic bases and can be easily mounted to side shelves or any other suitable metal surface.
Any home cook who grills in the evening would love these premium lights as a gift.
A Smart Grill Thermometer
Temperature is everything when it comes to grilling.
Getting the right doneness is something that home cooks can chase for years before perfecting their craft.
With the right meat thermometer, it will be easy to cook the perfect steak, pork chop, or even an entire BBQ cut without any trial and error.
Unlike traditional probes, this Meater Plus Long Range Meat Thermometer can be left inside of the grill or smoker while the ingredients cook.
It connects to any smartphone using Android or iOS and the application reports temperatthe ure and determines the cooking time based on the target.
It can also suggest cooking time based on the ingredient.
This is a great gift for its convenience and reliability.
It measures both the temperature inside the food as well as the ambient temperature in the grill, making it one of the most versatile thermometers on the market.




Give Something Special to Anyone Who Loves to Grill
Knowing what to buy someone who loves to grill will make birthdays, the holiday season, and special commemorative occasions stress-free.
With our gift selections, you'll be able to impress and delight the people in your life who love to cook outdoors.