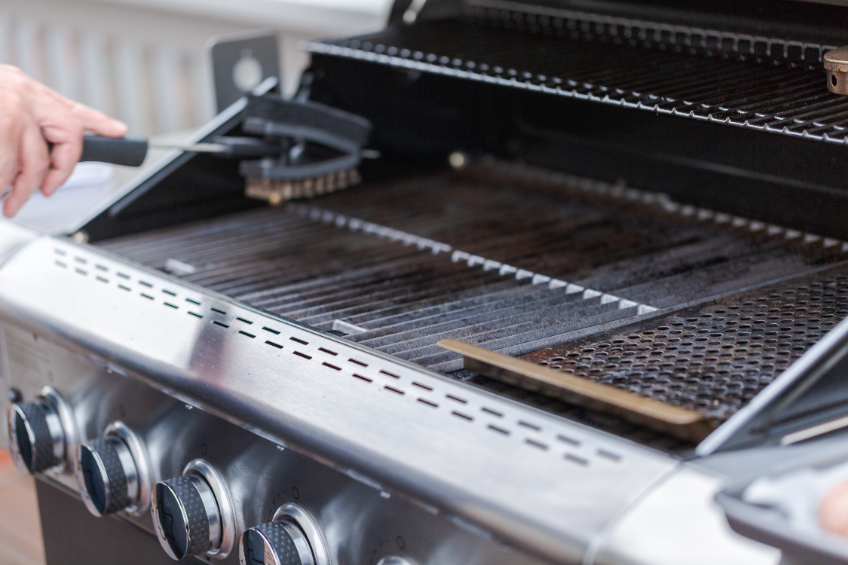 Brushing your grill is essential if you want to keep everything clean and free of debris and rust.
If you're new to outdoor grilling, you might wonder, when should I brush my grill to keep it clean?
If you want to keep your grill in the best condition, you should brush and clean it after every session.
Just like cookware in your kitchen, cleaning is the most essential form of maintenance for your grill.
How to Clean Your Grill After Each Session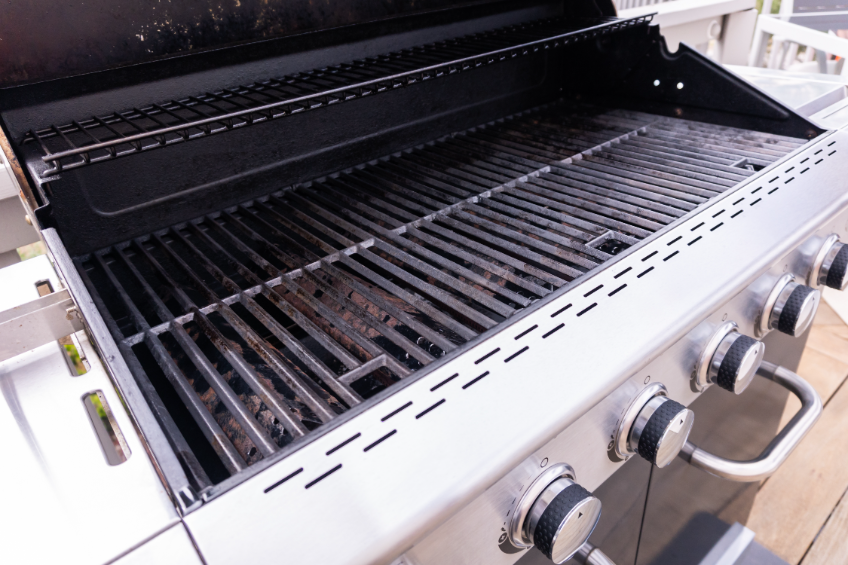 You don't need to thoroughly clean every component of your grill every time you use it.
But you do need to clean the cooking surface to remove food particles and debris.
A grill brush can be run along all the cooking grids to remove anything that's left behind.
You should do this when the grill is still warm, to help with the cleaning process.
You don't need to use cleaning detergent or anything special.
Doing this will leave debris particles in the tray below the cooking surface.
This should be emptied every time you grill.
Getting all the debris out of your grill will prevent bad odors and unwanted flavors in your food.
Leftover debris can increase the risk of uncontrolled flare-ups, so it's important to brush your grill and empty the tray after each use.
Deep Cleaning Your Cooking Grid When It's Greasy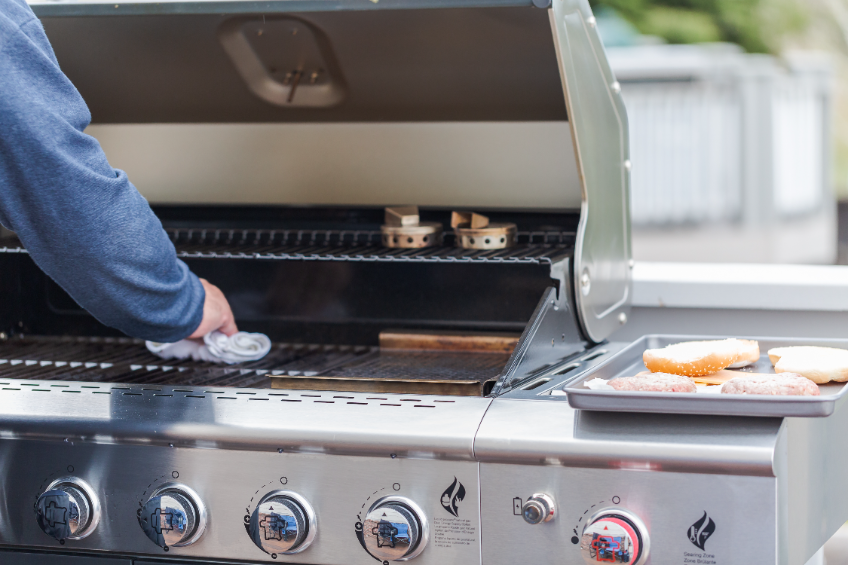 Sometimes your cooking grids will need more than just a quick brush after cooking.
If the surface becomes overly greasy or if there are particles you can't remove, you can clean the surface with soapy water.
Once the grill cools down, remove the cooking grid, and prepare a large plastic tub with soapy water. If you don't have a tub, you can use a soapy sponge and a garden hose.
Thoroughly clean the entire surface. Use your grill brush to scrape off any particularly stubborn food debris.
Repeat the process two or three times until the cooking grid no longer feels greasy.
Hose the surface to remove cleaning residue.
Dry the cooking surface with paper towels or an old rag.
Place the cooking surface back on the grill. Fire it up to cooking temperature and allow all the moisture and residue to burn off.
Modern grills use stainless steel or porcelain-enamel cooking grids, so there's no need to season the surface with oil.
If you have an old cast iron cooking grid, make sure you season it after cleaning.
The surface should be thoroughly coated in high-heat cooking oil (vegetable oil works best).
Once coated, place the grid on the grill and heat it at cooking temperature for 15 – 20 minutes.
Repeat the process until the cast iron cooking grid is shiny.
seasoning it will prevent rust and sticking.
The Best Grill Brush for Cleaning Your Grill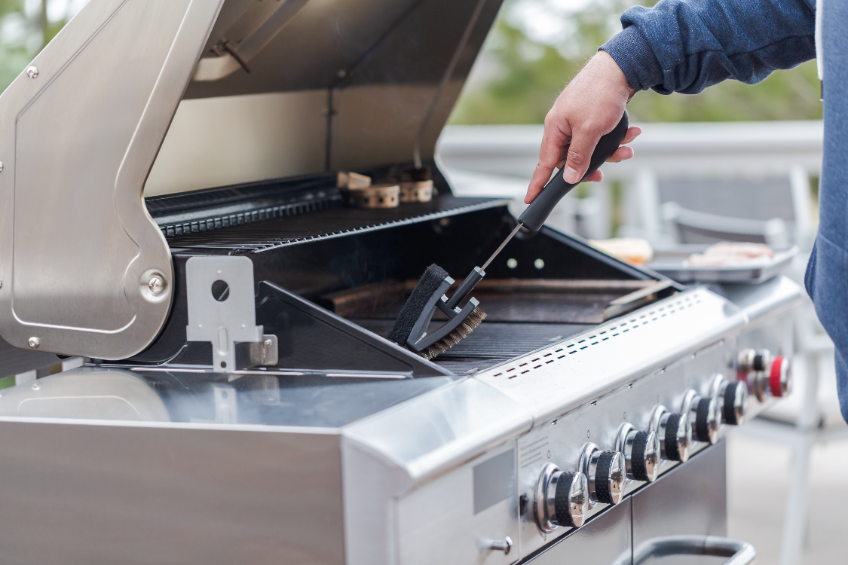 Use a grill brush without sharp ends to keep metal debris away from your cooking surface and out of your food.
A wire brush like this Bristle Free Grill brush and Scraper from GrillArt will easily remove even the hardest food particles.
Brush your grill after every use and your food will taste better without the risk of sticking and contamination.