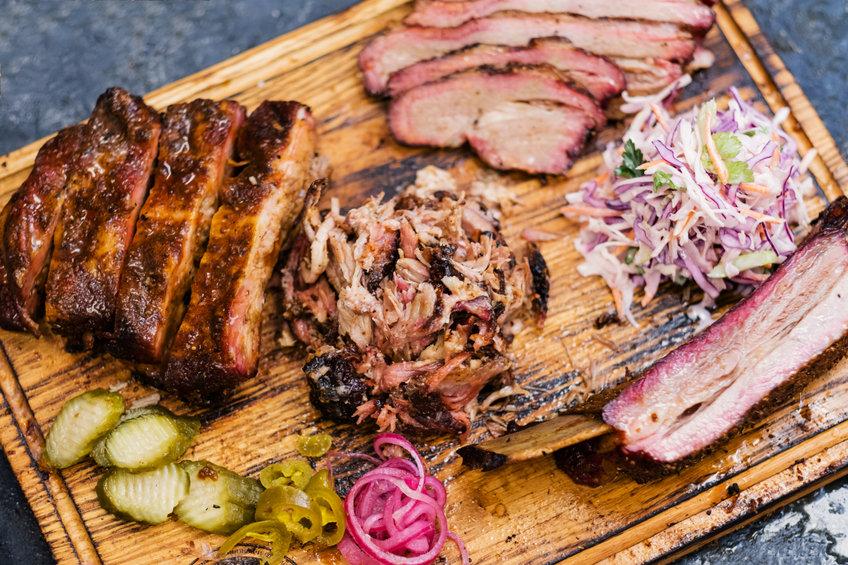 Outdoor grilling has come a long way in a relatively short period.
We've come from the humble kettle design to big and fancy gas grills, and now we're seeing innovations that sit somewhere in the middle.
The pellet grill design is a relatively new development and it's an interesting one in both terms of flavor and how it works.
Pellet grilling might not be for everyone, but if you're ready to try something new and want maximum flavor and the power of convection cooking, it might be for you.
What is a pellet grill and how does one work?
Let's take a look and find out.




The Basics of a Pellet Grill
Unlike a traditional gas or charcoal grill, a pellet grill is mostly about indirect heat.
In this sense, it has a lot in common with a smoker.
The pellet system is offset to the side, and the heat comes from below but isn't as immediate or direct as with a gas or charcoal grill.
The heat moves into the main grilling area where it circulates, infusing smoke flavor as the food cooks.
Considering the movement of hot air in the rounded grill body, it is also something of a convection oven.
What we have in the end is a smoker-grill-oven hybrid.
It might sound a bit complicated, but the specifics of how it applies the heat aren't the most important thing.
It's all about the performance and the cooking results.




A Pellet Grill Uses Wood as Fuel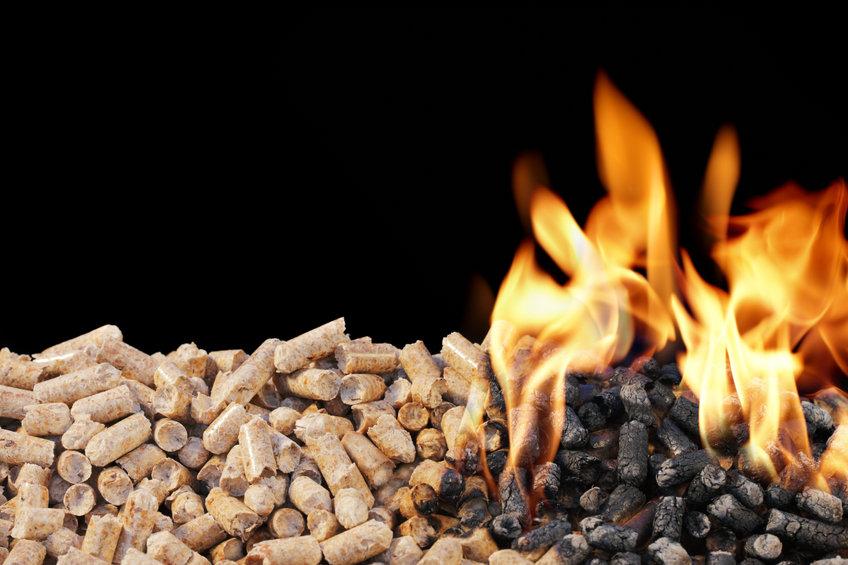 Like a smoker, a pellet grill uses natural hardwood as fuel.
Only, instead of using wood chips or chunks, the wood is formed into a consistent pellet.
There are a few benefits to this…
Pellets, being consistent, provide a constant temperature that is easy to manage.
The wood creates smoke as well as heat, so food tastes richer and more complex.
There are several different types of pellets available using different wood varieties.
Flavors can range from the light smoke of Oak to heavier options like Hickory and Mesquite.
Pellets burn conveniently with less ash than large chips and chunks.
Pellet fuel is a solid fuel that requires no electricity.
You don't need gas and pellets can be stored for years if they are kept away from moisture (they should be in an airtight bag or container).
Pellet grills can be used when the power is out, or when the weather isn't the best and you can't get to a gas station to refill or swap a canister.




How do the Mechanics Work?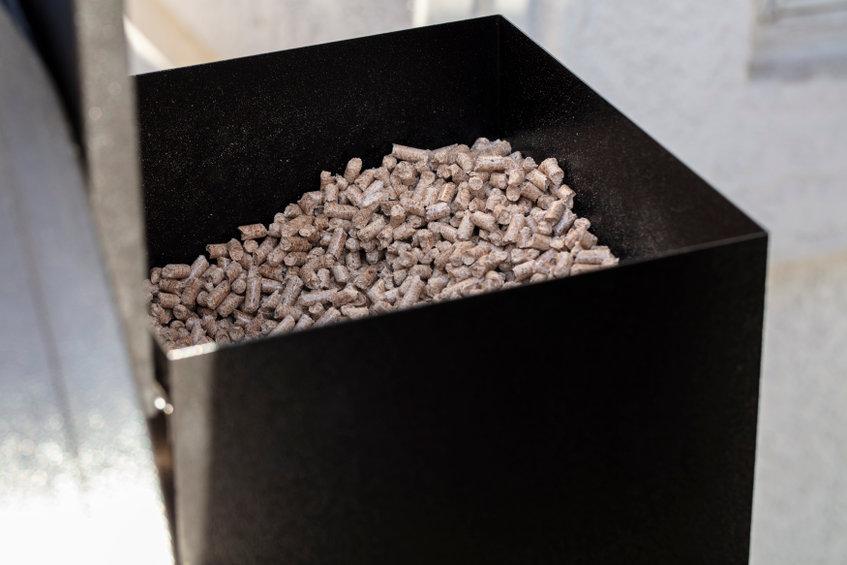 The mechanical function of a pellet grill is quite interesting.
There's a hopper and feeder system used to load pellets into the main cooking and heating area.
The hopper is where the fuel goes.
You simply fill the hopper as needed and it uses a motor-driven auger to deliver the pellets to the combustion area.
A fan is used to feed oxygen into the grill.
Temperature is detected electronically, so it's very easy to set the exact temperature you need and keep it there.
The best pellet grills have electronic thermostats that act rapidly to change the flow of air or pellets to get the desired temperature.
It's quite advanced and is more complex than a traditional grill, but the result is consistent heat and convection.
Ultimately, you get food that tastes better and is cooked more thoroughly, no matter the doneness you're aiming for.




Is There a Downside to Pellet Grilling?
Some pellet grills can produce a direct flame, and these allow for temperatures up to 700°F or 371°C, like what you would have on a stovetop or inside your home oven.
However, these temperatures are much lower than the hottest charcoal grills which can get above 1000°F or 537°C.
However, in practical terms, this type of heat is rarely needed.
The major downside is that you won't be able to sear as well as you could on a traditional gas or charcoal grill.
It's a tradeoff, but one that many buyers are willing to overlook.
After all, you can infuse smoke flavor without actually using a dedicated smoker or a wood chip box.
Pellet grills also have more moving parts, so they aren't as durable as a charcoal grill, but are comparable in reliability to gas grills.
Stick with a well-known brand and you'll enjoy good reliability throughout the warranty period.
How Long Can a Pellet Grill Run For?
Just like a charcoal grill or a wood smoker, the running time depends on a few factors.
The quality, size, and density of the pellets will influence the total burn time.

Pellets in the hopper will eventually deplete.

Higher cooking temperatures will consume fuel faster.
The variables mean it's not easy to give a concrete answer, but most home grillers can expect to burn up to 3/4 of a pound of fuel every hour, or a little less if slow cooking at lower temperatures.




What are the Key Advantages of Pellet Grills?
We've touched on a few of the main advantages of pellet grilling, but it's important to reiterate them so that you can make the best decision when you're looking for an outdoor cooker.
Pellet grills offer versatility and can perform like convection ovens so potential ingredients and recipes are greatly expanded.
You can enjoy the real smoke flavor.
Temperature is easy to set and maintain. It's done electronically so consistency is a major factor.
Grill starting is electronic, just like a gas grill. You don't need matches, a lighter, or complex starting procedures.
The combination of smoke and convection creates a flavor that many would consider superior to standard grills.
If you want a smoker and a grill, purchasing a pellet grill instead could save you a lot of money.
With all these benefits in mind, and understanding how a pellet grill works, it's time to consider some of the best options available today.




Z Grills Wood Pellet Grill & Smoker
Z Grills has quickly established itself as a leading innovator in pellet grills.
The ZPG450A 2020 Upgrade model is an excellent choice for any home chef.
It has a large cooking area with 450 square inches of space, making it perfect for smoking large cuts or cooking food for several guests during holidays or on special occasions.
This model is electronically controlled so you have all the flavor benefits as well as the consistent temperature and easy setting of temperature that we have already mentioned.
Pros
Great esthetic, construction quality, and design.

Easy to use thanks to the electronic hopper, ignition, and temperature control.

Large cooking area.

Excellent heating performance and real smoke flavor.

Includes a side shelf and front shelf.

Strong convection for thoroughly cooking large cuts and specialty grill recipes.
Cons
On the expensive side compared to a similarly sized charcoal grill.

Loses the searing performance of a traditional grill.
Overall, this is a great choice if you want good performance and quality from something large enough for both family cooking and entertaining.
Z Grills is a reliable brand with excellent customer feedback that can inspire confidence in your purchase.




Monument Grills 572 Square Inch Wood Pellet Grill
The Monument Grills 89679 Wood Pellet Grill and Smoker is a more affordable option but still quite capable.
The design is not quite as attractive or as interesting, but it's an option worth considering for the cost savings.
It has 408 square inches of total main cooking area with an additional 164 square inches on the warming rack.
It is electronically controlled with a reliable hopper and ignition system.
It is suited to grilling, smoking, baking, roasting, braising, and barbecuing.
This is a suitable option if you want an outdoor cooking station that can replace your indoor kitchen for most of the year.
The temperature control is precise, and the main cooking chamber has a good seal to keep all the rich smoke flavor in.
Pros
Heavy-duty cart design for durability.

Well-sealed cooking chamber.

Reliable hopper system with electronic control.

Consistent temperature for all grill, smoke, and convection cooking styles.

Backing of a major grill brand.
Cons
Somewhat understated design that isn't as attractive as some competitors.

No side shelf.
Overall, Monument has done a good job of combining reliability into a large package, even if it lacks some of the extras of competing models.




Consider Buying a Pellet Grill
If you want more versatility when cooking outdoors, and if you enjoy the true smoke flavor, a pellet grill would be ideal.
The pellet design combines the performance of several different cookers with only minor compromises for something unique in the market today.